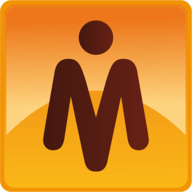 The MiVi Guide combines TV, Catch Up and Streamed Media listings into one easy to use App.
Search everything available to watch from one screen and mark reminders across all your services.
MIVI New Releases
Mivi publishes daily new releases from TV,Catchup and Stream platforms in social Networks.
MIVI Filters
Personalise your listings with Mivi's accurate and in-depth classifications which you can use to filter out repeats, genres and formats of no interest.
Be alerted when shows on your favourite topics become available.
See what is genuinely new and find original programming from multiple service providers.
MIVI lists all my shows in one place
Mivi has full programme details of everything you can watch and with over 10,000 shows broadcast per week and over 100,000 available to stream only Mivi provides you with the tools you need to see through the Media Maze.